Speaking and pitching talent development group programme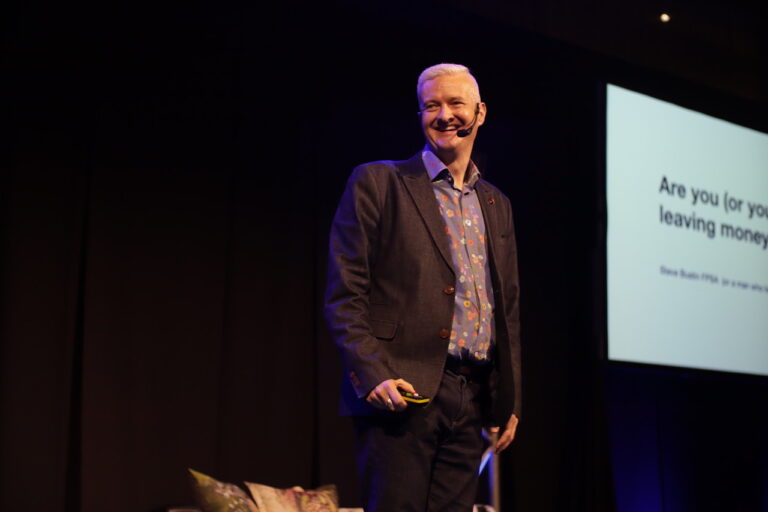 Critique Club is a personalised six-month programme to develop your senior leaders and rising talent so they can deliver winning pitches and powerful speeches, presenting with a clarity and presence that commands attention and delivers results.
Together we will ensure you have a team equipped with the skills they need to present or pitch with confidence. Your team will find a consistent 'house style' that still showcases their individuality and personality. They'll create, hone and rehearse content for presentations, speeches and pitches in a supportive coach-led environment before they present for real in front of your business prospects, commercially-sensitive clients or industry peers.
When they join a Critique Club cohort, your colleagues and team will become confident speakers who know how to get their key messages across, really get their voices heard and can make a meaningful connection with any audience, whether that's an audience of 4 or 400, internal or external.
The group will be led by master of spoken communications Steve Bustin, who has critiqued, honed, given feedback to and coached hundreds of international business leaders with one aim in mind: to make them powerful, effective communicators who deliver immediate value to their customers and clients, teams and organisations
How it works:
Up to six delegates per group
Group meets for a half day (3 hours) online or in-person every month for six months
Each session includes coaching on a particular aspect of presenting followed by an opportunity to develop, rehearse and deliver content as they practice for forthcoming presentations, to receive honest, constructive and actionable feedback in order to improve their content and their delivery
Each group member also gets two one-hour 1-2-1 online coaching sessions with Steve during the course of the programme to work on specific presentations or areas they feel they need additional support with
Group meets at the same time on the same day of the month (such as the afternoon of every first Thursday, for example) so delegates can reserve that slot in their calendar to attend every session
Sessions are recorded for review purposes (for group members only), especially so delegates can re-watch their own presentations to understand how they're coming across to an audience
Each group member receives a copy of Steve's book 'The Authority Guide to Presenting and Public Speaking' as a resource and aide-memoire
Delegates can be taken from across the organisation or can all be from one team, allowing for group work to develop consistency of message and style around a specific team project
More than one group can start and run concurrently, or new cohorts can start up on a rolling basis if you have more than 6 delegates you wish to put through the programme
Groups can be tailored to delegates from similar levels of seniority – eg a Critique Club for Board members and senior management or a group for rising talent or new team members. Groups of mixed levels also work well with more junior staff given the opportunity to learn from the longer-serving colleagues.
Delegates will:
Learn how to critique a speech to enable them to continue to improve their own skills
Discover their own personal presentation style and be able to constructively critique their own content and delivery
Know how to set key objectives for their presentation for themselves and, more importantly, for the audience
Learn about the importance of structure to improve their presentations and pitches and how to tailor content to different lengths and styles of public speaking
Learn how to make content stand out through delivery, visuals and personalisation
Develop a sense of stage presence and gravitas when presenting
Learn from specific discussions on aspect of developing content and delivering speeches such as speech structure, storytelling, audience interaction and dealing with nerves
Get advice on appearing on panels, hosting events and other associated skills
If appropriate, learn how to find speaking opportunities to reach the right audience with your organisation's key messages and also establish themselves as industry through-leaders
Receive additional email and phone support for the duration of the programme.
Why Steve Bustin?
C-Suite Speech Coach for 10 years, keynote speaker, event compere
Awarded 'Professional Speaking Award of Excellence' in October 2021
Named UK Speaker of the Year 2015
Immediate Past President, The Professional Speaking Association, the trade body for professional speakers
Board Member, The Global Speakers Federation
Author, The Authority Guide to Presenting and Public Speaking (available on Amazon and Audible)
Recent and current clients include Goldman Sachs, Unilever, Sanofi Pasteur, Allergan, The London Stock Exchange, Spire Hospitals, University of Sussex, NHS England
Former BBC News and freelance national newspaper journalist and PR agency owner
More details on www.getyourvoiceheard.co.uk and www.youtube.com/stevebustin
Ready to explore whether Critique Club is right for your organisation? Contact me to set up a chat.
What other people say about being coached by Steve:
"I worked 1-1 with Steve as I was looking to enhance my presenting style. He was absolutely brilliant in advising on delivery and style, helping me explore the power of my voice and make an impact when delivering messages to the senior stakeholders in my organisation."
Olga Savanina, Senior Associate, London Stock Exchange
"I can already see the difference Steve's coaching has made to the presentations given by my senior management team. Whether they're speaking at staff meetings or delivering external pitches and presentations, they're more confident, more creative and, most importantly, more effective. What's more we all thoroughly enjoyed the coaching, whatever our previous level of experience. I'm already booking Steve again to work with my Heads of Departments."
Margaret da Costa, Hospital Director, Spire Southampton Hospital
"I knew I needed help with my speaking – on camera and at events, and Steve Bustin was recommended to me as the 'go to' coach. As a result of working with Steve I now feel confident in my ability to deliver both on stage and on video and am able to be more creative in my approach, which has really paid dividends with clients."
Steven Embleton, CEO, My Learning Cloud
"Steve Bustin is the trusted advisor I turn to when I need support to deliver at my best. Steve understands implicitly the messages I need to communicate, the regulatory environment in which I work and the varied audiences I speak to. He challenges me to be creative in my approach, surprising my audiences (and sometimes myself)."
Marc Princen, International President, Allergan Pharmaceuticals