Next group starts: Thursday 27th October from 10am – 1pm and then the last Thursday of the month until end of March 2023.  December's session will move to the first week in Jan 2023.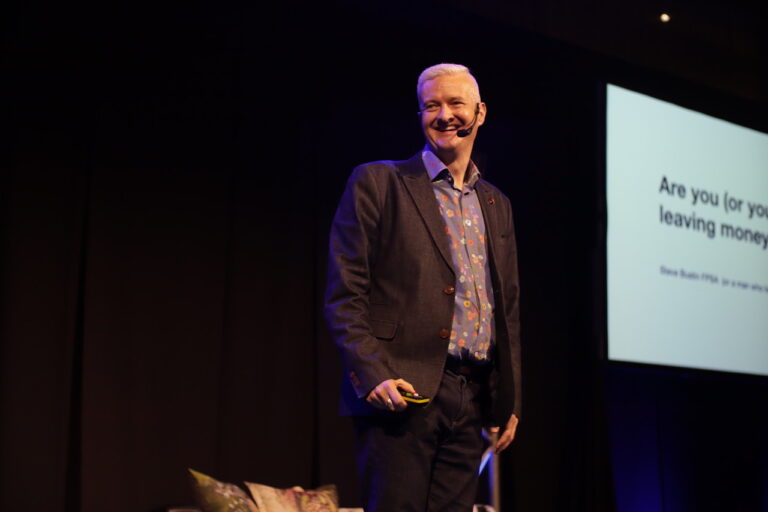 As a leader, expert or influencer, do you need to make an impact through your speaking and communication? Are you increasingly expected to speak with confidence and to communicate complex ideas effectively? So often the only place to learn these essential skills has been in 'live' situations, adding to your stress when mistakes are visible to the audience and painful to you and your organisation. 
Imagine that you had the right skills and the right technique for any speaking situation at your fingertips. Imagine that you had already practiced your words and your performance in front of a supportive audience beforehand, ironed out any issues and felt confident in your ability to deliver. Imagine how that confidence would lift the power of your message. 
When you join Critique Club you will become a confident speaker who gets their voice heard and can really make a difference to an audience, whether that's an audience of 4 or 400. The group is led by C-suite speech coach Steve Bustin, who has critiqued, honed and given feedback to hundreds of speakers, from international business leaders to absolute beginners, always with one aim in mind: to make them better speakers so they deliver more value to their audiences. 
The Critique Club delivers the following huge value:
A confidential and supportive monthly online Mastermind group of no more than six members

 

Regular opportunities for each member to expand and practice their skills, presenting in a safe environment and receiving honest, constructive and actionable feedback

 

The opportunity for peer learning from others positioning themselves to get their voices heard

 

Two 1-2-1 online sessions with Steve

 

Constructive feedback from Steve to improve content, delivery and audience engagement

 
You will:
Learn how to critique a speech to enable you to continue to improve your own skills

 

Learn about the importance of structure to improve your speeches and how to tailor your content to different lengths and styles of public speaking

 

Learn how you can make your content stand out through delivery, visuals and personalisation

 

Develop a sense of stage presence and gravitas when presenting

 
As well as all the above you will also enjoy:
Specific discussions on aspect of developing content and delivering speeches such as speech structure, storytelling, audience interaction and dealing with nerves

 

A copy of Steve's book, The Authority Guide to Presenting and Public Speaking

 

Additional email and phone support for the duration of the programme.

 
Topics covered during the programme will include:
Your personal presentation style: how you want to come across to an audience and be fully 'you' when presenting
Generating content for your presentation and getting over 'blank page' syndrome
Structuring your content so it's easy for you to remember and deliver and easy for your audience to understand
Best practice for using slides and other visual aids when speaking
Use of your voice and body to give charisma and gravitas when presenting
Chairing or appearing on panels, compering events and introducing other speakers
Appropriate use of humour
Stagecraft: how to use and 'own' a stage (or screen) for maximum impact and engagement
Here's what some previous members have to say about Critique Club:
Camilla Long – Bespoke Communications: 
"I decided it was time to push my speaking to a new level. So I went on the hunt for a coach to support my own learning and growth. Steve's reputation precedes him, so it was an easy decision for me to join the Critique Club. It was a fantastic opportunity to finesse my own speaking techniques – through one2one work as well as feedback from others on the programme. The result of my work with Steve was that I was nominated the Professional Speaking Association's Emerging Speaker of 2021" 
William Buist – Strategic Mentor: 
"I have recently completed Steve's Critique Club programme. It is valuable, effective, and fun. Steve's insights and skilled analysis and advice have made my speaking much more powerful. His advice has resulted in better structure, more confident delivery and a more powerful impact for the audience. Steve's Critique club has allowed me to reach beyond the standard I had expected to take years to master in a matter of a few short months." 
Steve Rackley, Co-founder and Director at James Chase and Silicon Brighton: 
"I participated in Steve's Critique Club programme and couldn't be more pleased! Steve's approach was excellent, he is extremely easy to work with and has a natural manner which quickly put all of us on the course at ease. His energy is infectious, and he really made the whole course an unforgettable experience. Unlike many coaches, he has had a lasting and positive effect, building on my strengths and giving me the tools to work on my less strong areas. I cannot recommend Steve highly enough." 
You'll need to commit to six half day sessions over 6 months plus some time to prepare for the meetings and implement recommendations, as well as two 60-minute 1-2-1 sessions with Steve during the programme. 
Registration is now open for the Critique Club cohort due to start in Autumn 2022 (start date – 27th October 2022).
Price options as follows:
Single payment: £1250+VAT or pay monthly £225+VAT (save £100 with single payment option)
Early bird option (valid until 30th September 2022): £997.50 + vat
Fill in the form below to book – you will then be directed to a page where you can pay via a secure link.
Not ready to start in Autumn? Email us to find out details of future cohorts.