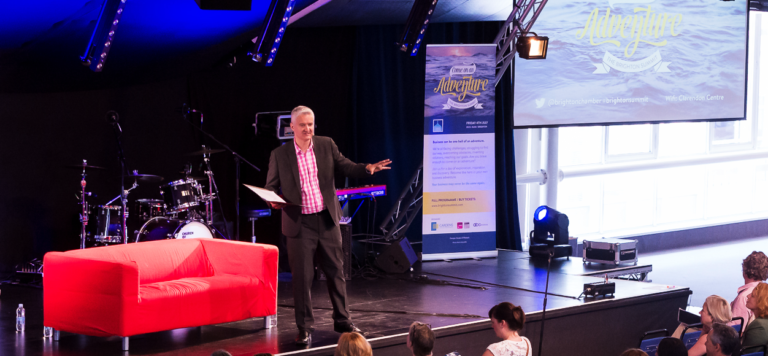 Your free PDF checklist of everything you need to know before you present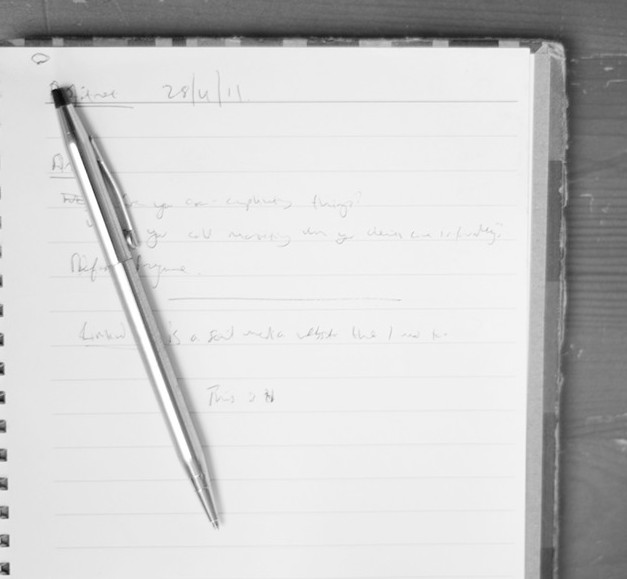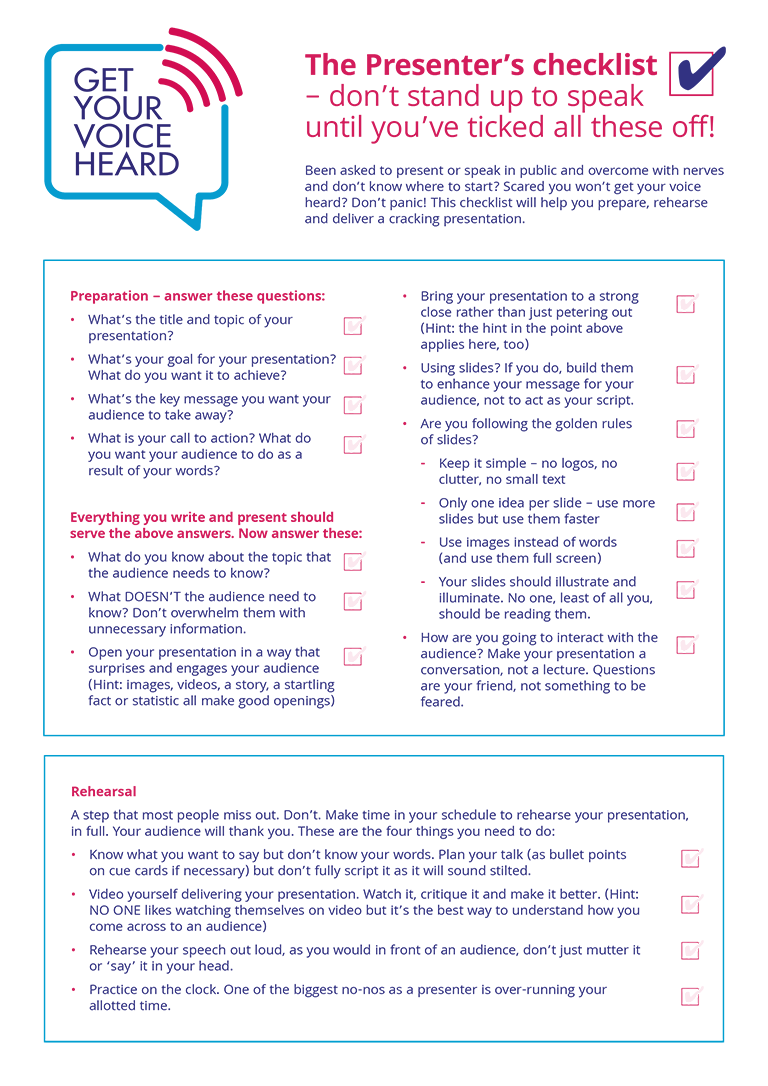 In a panic because you know you've got to give a presentation but not sure where to start? You've come to the right place. Download your free Presenter's Checklist and you can tick off everything you need to do to prepare a killer presentation, from developing content and putting slides together to delivering with confidence and overcoming nerves. It's only 2 pages so you can work through it quickly and easily to know that you've gone through all the necessary stages that experienced and successful presenters use.
You'll also receive the fortnightly 'Engagement Blast', with a video tip from me on an aspect of presenting and public speaking plus a selection of the most interesting/useful/fun content I've found on the web recently.
Feel you need a higher level of support with your presentation? Contact me to discuss one-to-one coaching sessions.
Sign up to receive your free PDF checklist now